About: 
Process Technologies & Packaging (PTP) has been elevating the standards of contract manufacturing since 1993.  Headquartered in Northeastern Pennsylvania, PTP is a leader in the development, manufacturing and filling/packaging of color cosmetics and personal care products. Featuring an innovative R&D lab and state-of-the-art production capabilities, PTP is your partner in delivering quality products to your customers.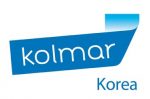 In 2016 PTP joined the Kolmar Korea family.  This celebrated event marks a world-class partnership and sets the stage for a global experience. Learn more about Kolmar Korea here.
Mission Statement:
Process Technologies & Packaging (PTP) is a full-service contract manufacturing facility in constant pursuit of excellence. In an atmosphere of creativity and teamwork, PTP offers convenience and speed. Using our extensive experience, we strive to set the pace in the rapidly evolving world of cosmetics. Our responsibility to our customers and their consumers is reflected in our high-quality standards and remains the foundation on which we build. At the core of our process, we are guided by the values of innovation, quality, responsibility, and respect. Explore the pillars that guide us.