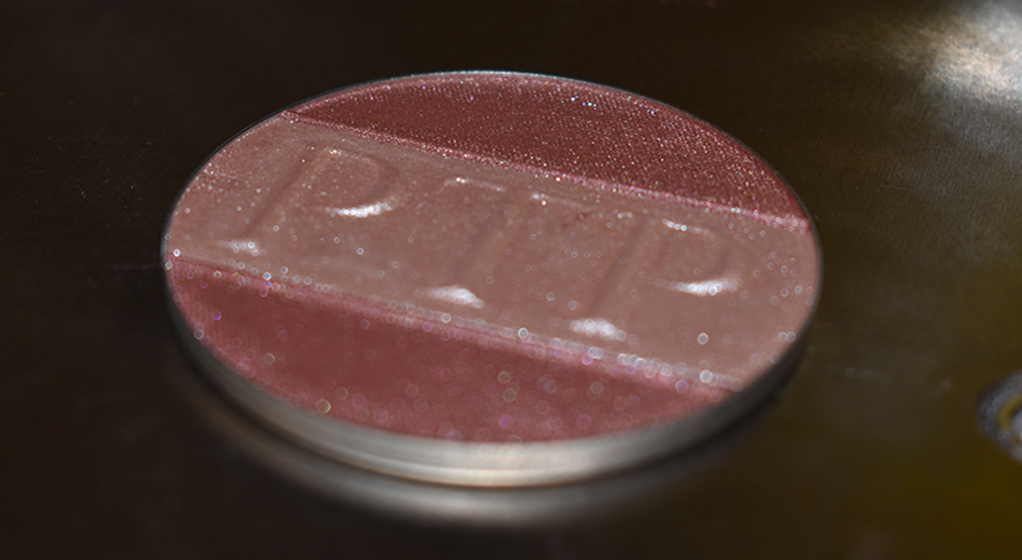 May , 2018-Olyphant, PA-PTP expands powder filling offerings with the installation of a new Liquid Powder/Slurry filling machine.
This semi-automated machine is capable of producing intricate designs with multiple colors, patterns and 3D images into a variety of different packaging styles including metal, plastic/ceramic clay pans and back injection compacts.
This new filling capability has led to innovative formulating at PTP R&D lab.  PTP chemists are currently developing binder compositions that provide high shine, color intensity and superior wear.  "Slurry mixtures are customizable and we are excited to offer an array of formulas in this category," says Ryan Mayer, PTP Chemist.