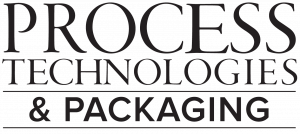 May 1, 2020
To our Customers, Employees and Community,
The COVID-19 pandemic has created a truly unprecedented situation which affects us all. Our hearts go out to anyone who's been impacted by the virus, either directly or indirectly.  This global pandemic is affecting all of us, our families, businesses, communities, and the way of life we all enjoyed up until this crisis began, of which we have no doubt we will get back to hopefully soon. Trust, we will get there, but right now, we wanted to reach out to customers, vendors, employees, clients, and our community to update you on how we're approaching the situation at Process Technologies & Packaging.
Deemed an essential business during this crisis, Process Technologies & Packaging continues to operate to address the current and escalating need for hand sanitizer, liquid hand soap and cleanser/personal hygiene products. Supporting our customers and community's needs brought on by the crisis, is a priority.
During this difficult period, we are using our capabilities to produce essential products to make and donate hand sanitizer to local first-responders.  We are also leveraging our supply chain to help many organizations and local communities acquire needed safety gear they require.
As a GMP compliant facility, we have added to our existing general manufacturing procedures, specifically, by providing ALL employees at all facilities with non-surgical masks supporting the CDC's recommendations, especially when social distancing measures may be difficult to maintain.  Ensuring that our employees are provided with the necessary PPE for the work performed is of utmost importance at this critical time.
We have also employed a variety of measures to increase the safety of our employees working during this period, emphasing strongly that their health & safety are a priority to Process Technologies & Packaging.
To ensure customer needs are met we have successfully transitioned to telecommuting  arrangements with office staff so that we can support your needs at this time and to ensure that you are getting the level of service you have come to expect from us.
In our facilities we have extensive cleaning and sanitizing taking place on a daily basis. Third party contracts providing hospital grade disinfection services have been contracted with to provide a higher degree of sanitization.
Work schedules and staffing levels have been adjusted as management works toward operating with limited capacity, as we learn to incorporate social distancing and intensified hygiene measures to protect our employees.  Additionally, to ensure the health and safety of our workforce we are tracking our employees' wellness through various measures such as daily temperature checks at the start of the shift, weekly self-assessment questionnaires, and continual monitoring by management to ensure sick employees stay home.
Additionally, we created many safeguards to help maintain social distancing during the process which would normally have many employees in one area.  We rearranged timing of breaks and lunches to limit the number of people in the break-room, keeping with the required recommendations to break up larger groups. We continue to monitor these initiatives and will change according to the government recommendations.
To stay current and to better support the needs of our employees and customers, Process Technologies & Packaging has taken precautionary measures, which go above and beyond that which is requested by the Pa Department of Health or the local, state and federal government.
To date here are some of those extraordinary measures;
Daily reminders of CDC's recommended guidance on proper hand hygiene
Training, posters & video on loop in break room of proper hand washing protocol – in multiple languages (including English, Spanish and Gujarti)
Increased number of hand sanitizer units throughout the facilities (there is one at every door leading to another room)
Office and lab personnel provided with company-produced sanitizer
Stressing the importance of respiratory hygiene – covering any coughs/sneezes with your elbow and not your hands as well as to try to not touch your face any other time
All employees are given a mask that they can dispose of at end of their shift and are provided with a new one each day. Please note that these are non-surgical/medical masks in accordance with CDC and state guidelines.
Safety glasses and/or gloves are previously supplied as per regular GMP
Encourage employees to stay home if they are not feeling well. This is also included in the self-assessment questionnaire that are filled out weekly (upon employees' return from a multi-day break from work including weekends)
The facility is thoroughly cleaned and disinfected at end of every shift. During the shift, the common areas are continuously sanitized.
We contracted with a hospital grade cleaning service to disinfect common areas including; entrance, cafeteria, bathrooms, time clock, locker cabinets and other common surfaces.
We contracted a Dry Fog Decontamination service to disinfect various production areas. Dry fog is effective against a wide range of pathogens (bacteria, viruses, and spores). This technique and protocol is approved by the EPA.
We are waiting for receipt of our own dry fog equipment and certifying appropriate employees to bring this decontamination process in house to increase the frequency.
Upon arrival at the start of their shifts, all employees will have their temperature taken as a way to monitor the wellness of our staff. Any employee with a temperature of 100.0 degrees or higher will be asked to return home. Symptomatic people will not be allowed to return to work until cleared by a medical provider.
Limited Access to the facilities to only Process Technologies & Packaging employees and essential outside visitors. All vendor and customer meetings have been rescheduled to be done remotely
Delivery drivers will not be allowed access inside the facilities
Bins for FEDEX and UPS have been set up outside main building
Updated our receiving procedures to include a week (7 calendar days) quarantine on all goods that are air shipped to us.
As you can see we have taken this situation seriously and will continue to do so; please note the above list is subject to change as additional guidelines are communicated to us or as necessary to provide for the health and well-being of our employees. We truly feel we are Part of the Process and you can count on us.
In closing, the entire Process Technologies & Packaging team is confident by working together we can defeat COVID-19.
If you should have any questions; please do not hesitate to reach out to our Marketing or Sales Department.
Sincerely,
PTP COVID-19 Response Task Force