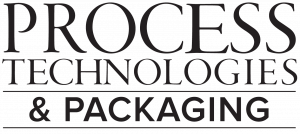 March 13, 2020
Dear Valued Customer,
Your health and well-being are a priority and we appreciate your patience as we respond to escalating global effects of COVID-19 (Coronavirus).
PTP's Response Command Team is closely monitoring the status of COVID-19 and its potential adverse impact on our industry's supply-chain. We are in constant communication with our suppliers and receive regular updates. We will keep you informed of any changes that may impact the production and/or delivery of you orders.
The health and safety of our employees are vital to successfully operating our facility during this crisis. As such, our Response Command Team has completed CDC courses on how to prepare and prevent the spread of COVID-19 and is following the guidelines set forth by this agency, as well as local governments our facilities are located in. Some of the increased steps we have implemented include:
In addition to strict adherence to our pre-existing GMPs, extra cleaning and sanitization time has been allocated
 Additional hand sanitizer stations have been put in place throughout the facility
 Increased protective equipment
 Increased telecommuting/work from home opportunities
 Limiting all non-essential business travel
 Ban on all international business travel
 Limiting all non-essential visitors
 Adherence to CDC guidelines for employees who have traveled to affected areas subject to travel advisories and/or quarantine requirements or employee who have come into possible contact with an affected person.
Our thoughts are with those who are afflicted with the virus, and we are committed to
preventing/limiting exposure and will continue to update our response procedures as new information becomes available.
PTP is committed to servicing our customers and remain fully operational at this time. If you have any questions, please call or email your CSR, or email ptpresponseteam@processtechnologies.com
Sincerely,
Jason Lee
Chief Financial Officer
102 Life Science Drive, Olyphant, PA 18447 ● 570-587-8326
ptpresponseteam@processtechnologies.com